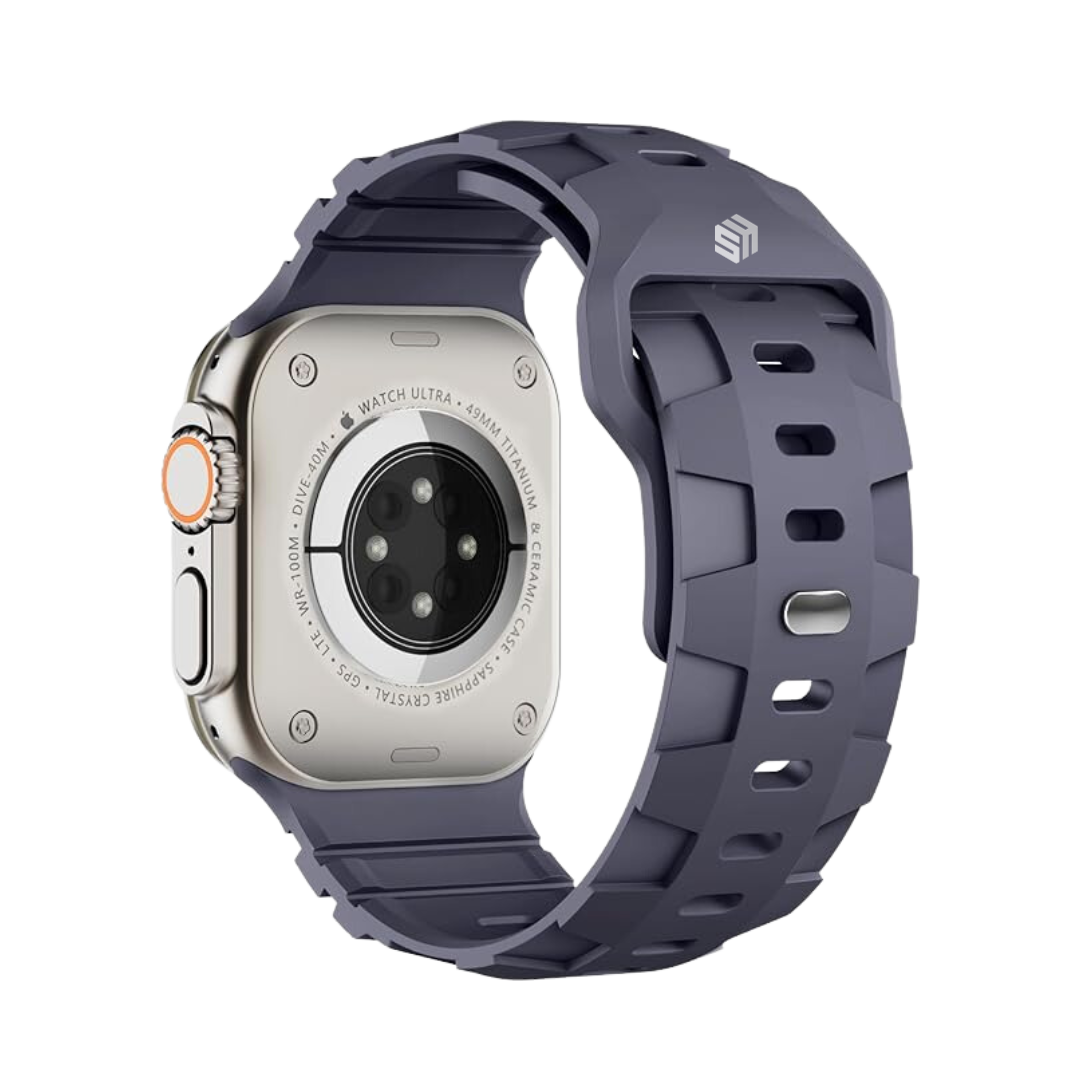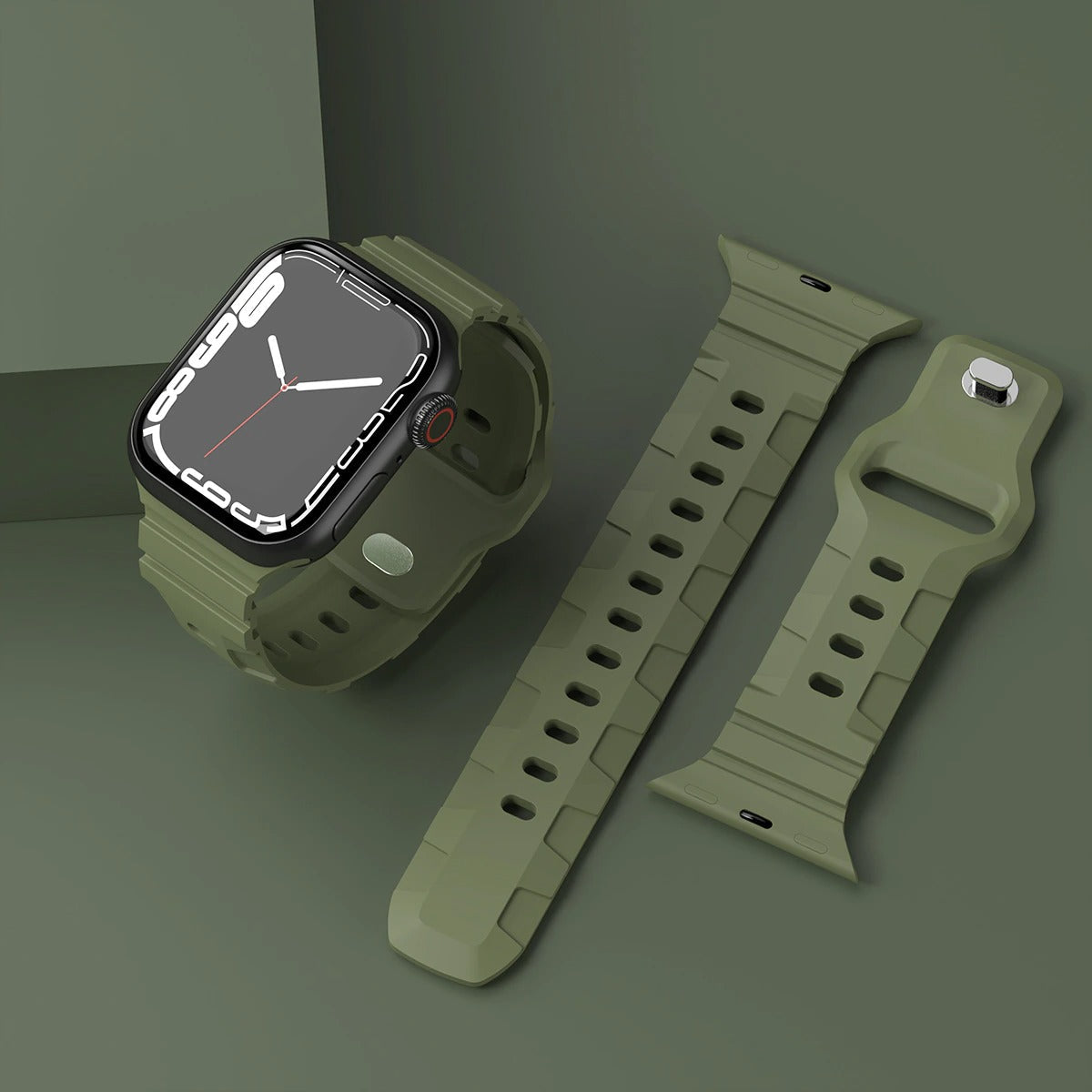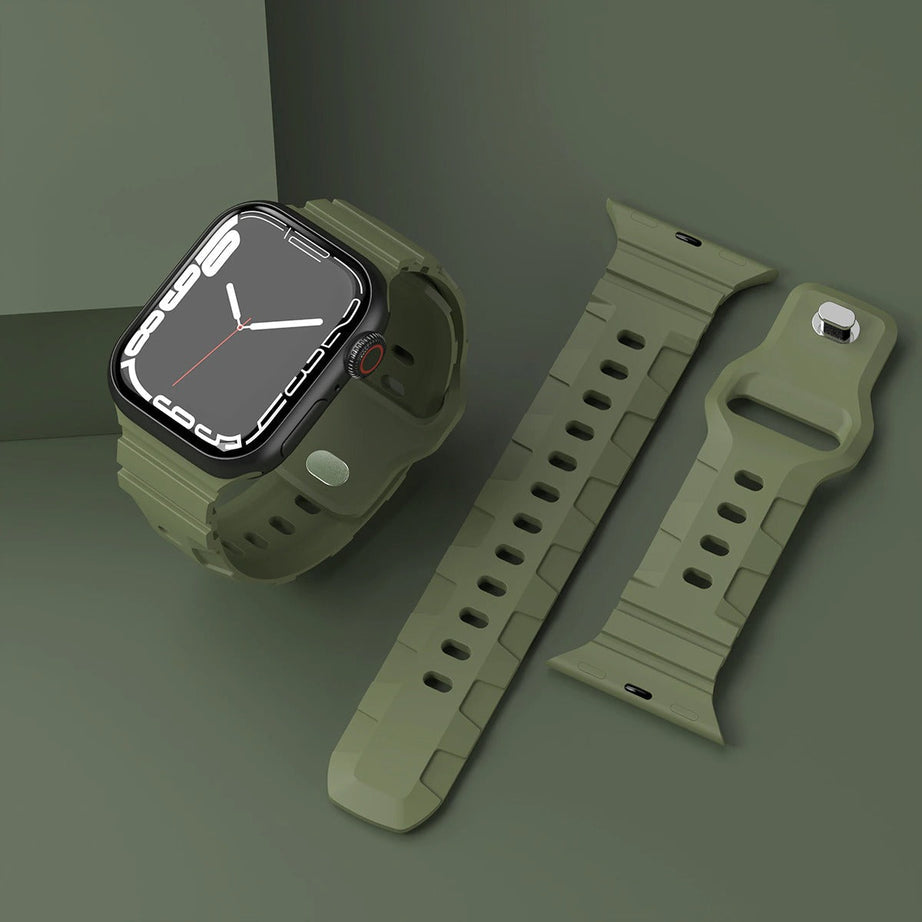 Enlarge photo
Guaranteed Safe Checkout
Lavender Green Premium Rugged Silicone Sports Bands By Shopyholy Compatible For iWatch
Tax included.
Shipping
calculated at checkout.
Share
Guaranteed Safe Checkout
Designed to give your Smart Watch a modern and sleek, athletic look for intense workouts and everyday wear. Sport Band has a lightweight and breathable design which is constructed from a soft, flexible FKM rubber for all-day comfort. A low-profile pin-and-tuck mechanism ensures a secure closure.
WORKOUT READY
Sport Band is built around a minimalist design meant to keep the weight low and ventilation high. Channels in the bottom of the band and full length adjustment holes increase breathability and flexibility.
PIN AND TUCK CLOSURE
Sport Band is finished with a custom-designed pin and tuck closure mechanism that is both slim and secure. The aluminum pin latches through the band while the tail end is tucked away neatly against your wrist.
HIGH PERFORMANCE
We use FKM on Sport Band for its excellent balance of comfort and durability. FKM's natural flexibility allows the band to easily contour around your wrist and its resistance to oils allows it to quickly wipe clean after a workout.
BOLD DESIGN
A sporty aesthetic and sharp details combine for a distinct, yet understated look unique from any other band. The lunar gray FKM is finished with a subtle microtexture for a classy satin finish.